I do hope I'm not out of order promoting my own stuff... It is, however, a freebie!
Three years ago I started using the 'Ryijy Stitch Designer' Chart making program, but found that at the time, the program would only print the chart on one page. So, rather than grumble, I wrote a program to print out the chart on several pages once the image had been converted to DMC colours. And sent the source code off to the programmer of Ryijy when he asked how to do it. In the intervening 3 years I have tinkered with the program off & on and last week decided to try to see if I could crack the colour conversion from ordinary images to DMC colours. As it happened, the answer was yes.
So, can I offer for general consumption a new, free, chart generation program. It's available from my signature, and a download on this page of my website:
http://www.chestnutpens.co.uk/misc/crossstitchplan.html
The program window looks like this: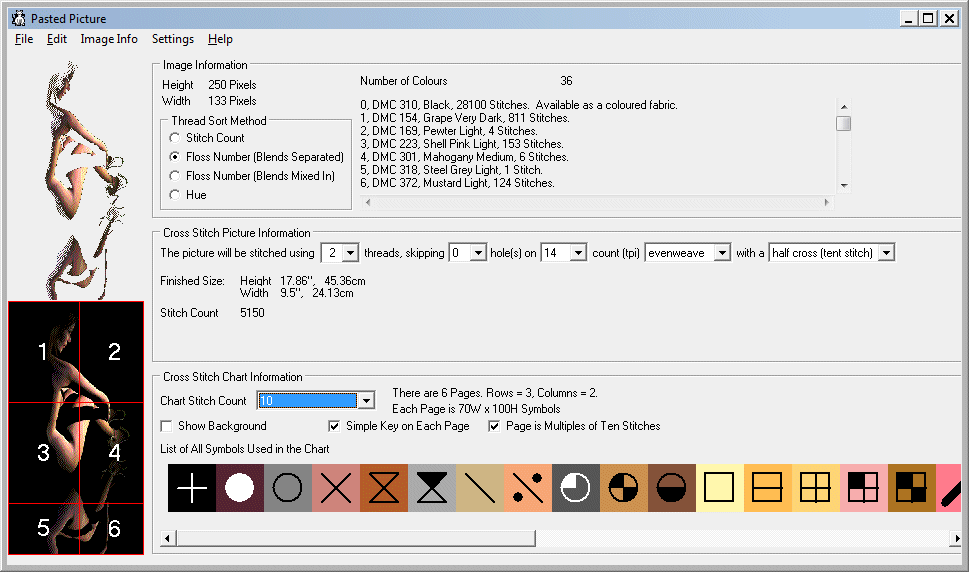 If you load in an image with non-DMC colours, it will automatically open a window that will allow you to have input into the conversion of colours: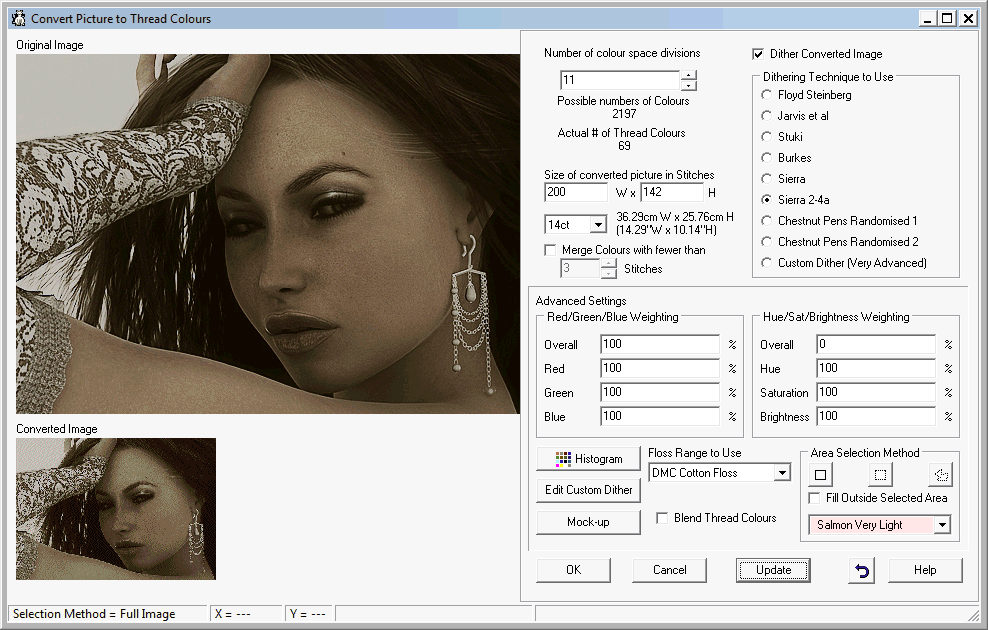 Then you can create back stitches over the chart image: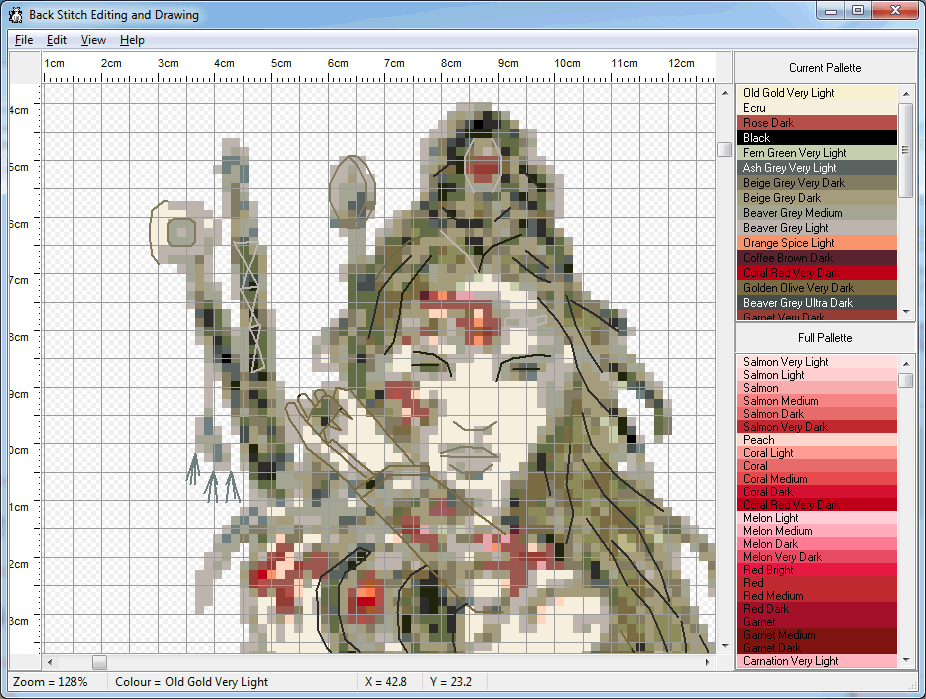 Or, uniquely, back stitches can be drawn over a high resolution image so that full detail can be seen. The chart image can be scaled and re-positioned over the high res image so that the stitches can be in the perfect position: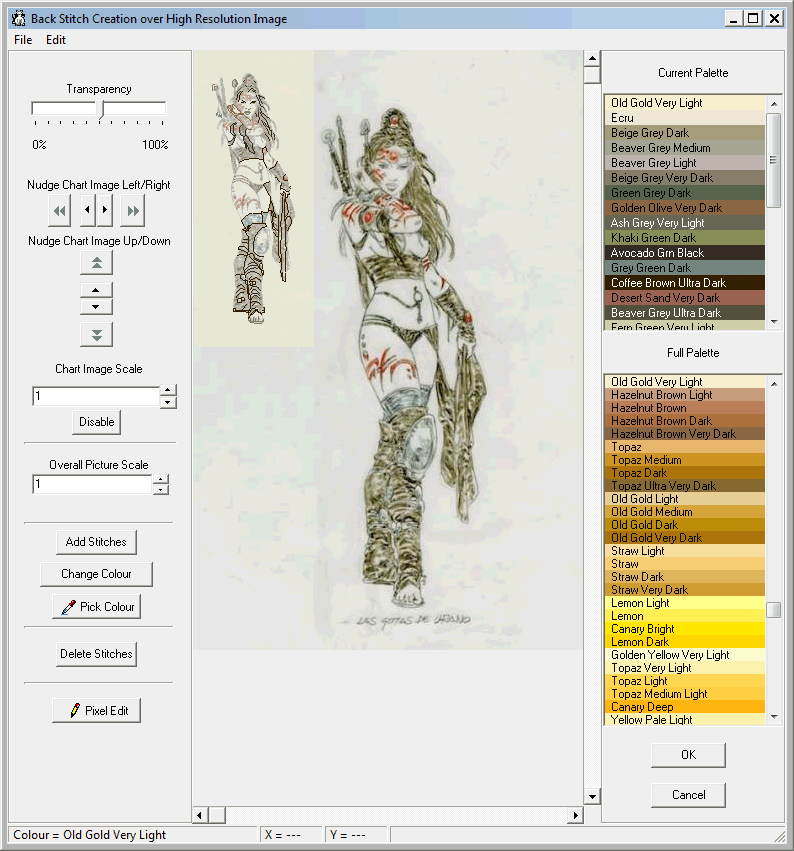 There is also an image editor: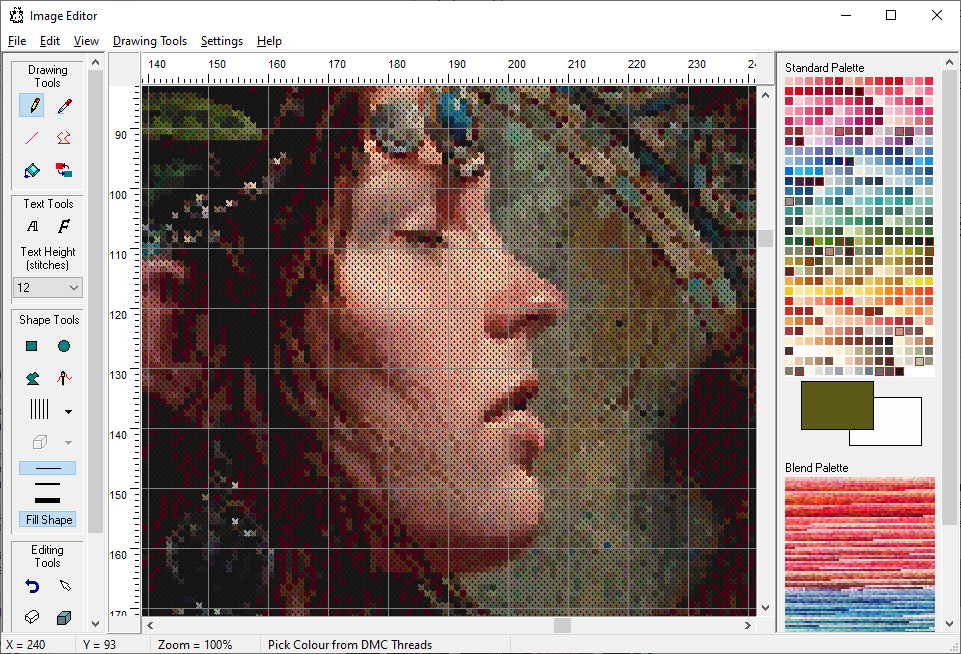 I do hope it's useful to people other than myself! If you find any bugs (apart from an elastic banding re-draw issue in the standard back stitch drawing window that I know about and will try to fix), please let me know.
The colour conversion routine allows a huge amount of control - however the corollary of that is that there are millions of ways to get a horrible picture! You will need to experiment, and I can't offer much experience to guide you, having only come up with this bit of the program towards the end of last week.
Regards,
Richard