Spent about another 15 hrs (I think 10 hrs is just not enough time, but I'm going to pretend I have a 10 hr rotation anyway) and got a lot more done. Some confetti, but enough blocks or strings of colors that I felt like I made progress. Yes, Laverne tried to help by letting me know that this piece is hers. For those of you with felines, you will recognize what she is doing.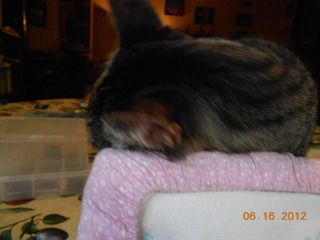 I mean she almost fell off the table as I moved the qsnaps with fabric back. She was determined to mark this piece no matter what.
Her sister Shirley was a good kitty and slept on the chair next to Mama.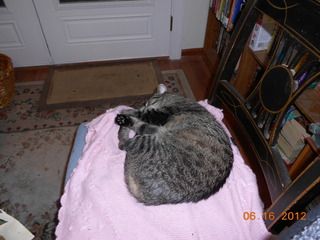 I have a little more than a 1/4 of the first page done. I do like the coverage of the 1 over 1 on 25 ct.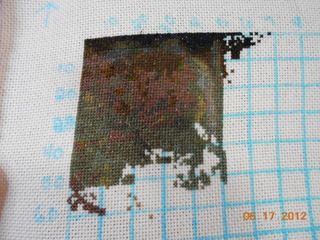 Carole