Pengwenn wrote:
How did you like stitching the first one up?
I absolutely loved stitching the first one. It was relatively easy to stitch but complex enough to be a challenge. I chose to do Spring first because it was Spring when I started it. Now I'm doing Summer cause it's summer. No real logic other than that
. It took me about 6 weeks to stitch the first one so I'm planning on about the same for Summer.
Here's a pic of my finished Spring (I'm waiting to frame them until they're all done for continuity in the framing):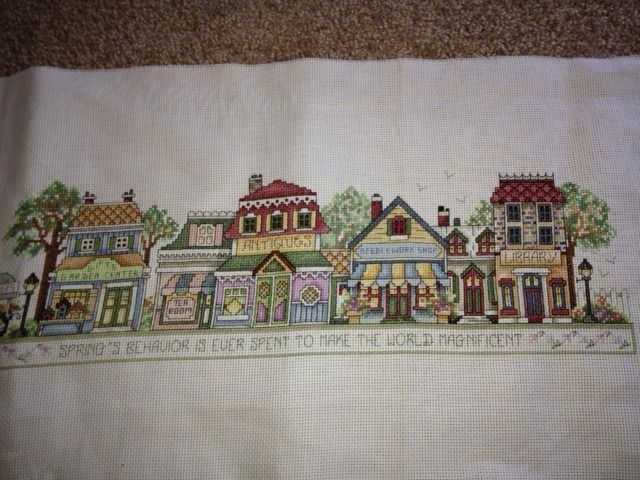 And Here's the what the finished Summer will look like: