I attempted to ignore this piece to do more on some I have already started. Soon the other pieces were telling me "its okay, go ahead"
I have attempted to keep everything organised.
I bought the material kit for this.
The chart is in a binder.
And I made a bag specifically for this.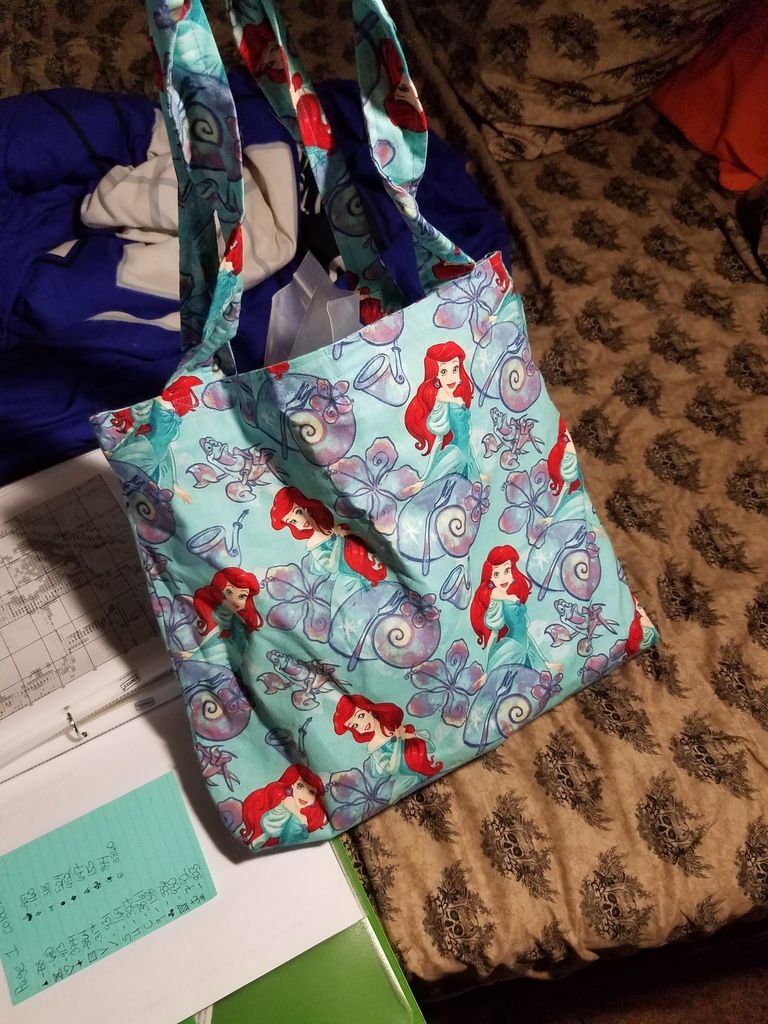 This is my first HEAD and I do expect to be done with it when my 2nd grade daughter finished her Master degree.....
I didn't want to post until I had done a decent amount on this.....I had my overlord protecting, and inspecting my work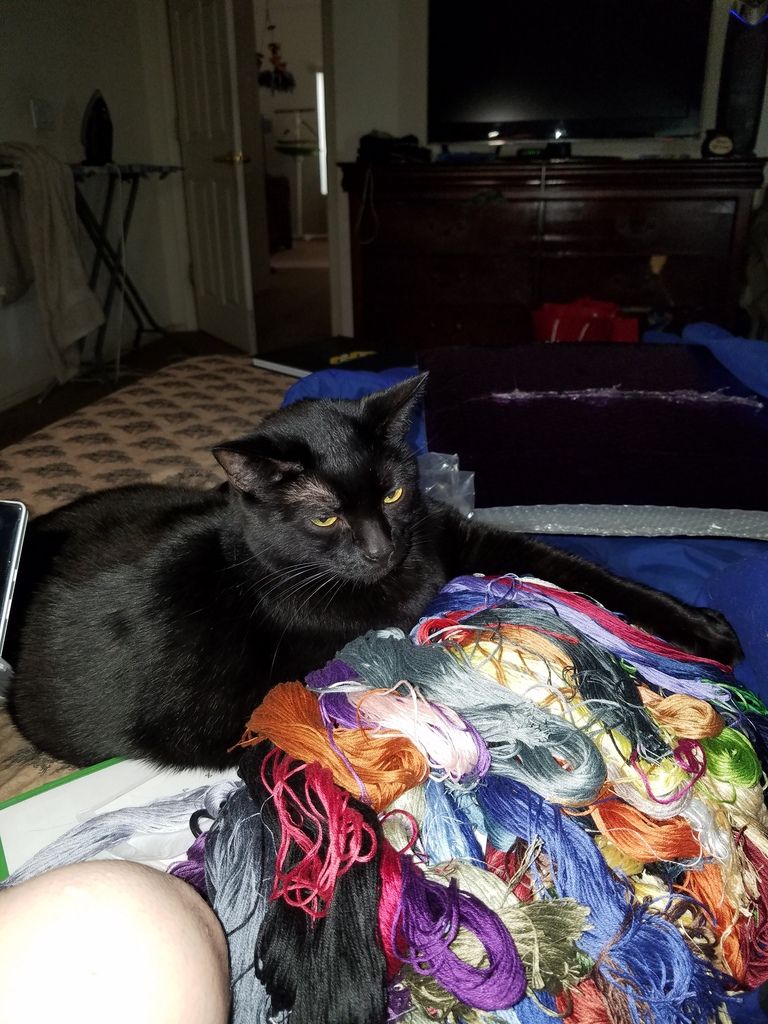 But this is where I'm at now......it about half of page one....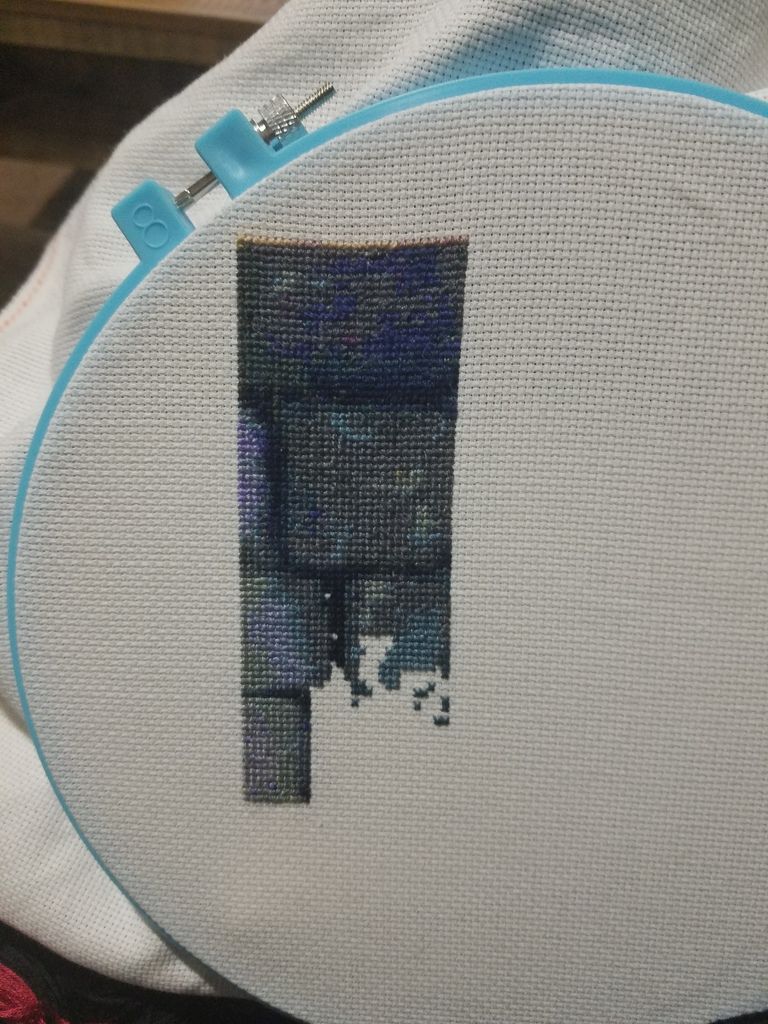 On a side note my husband is an AZ DPS officer motor (for those over seas that means hes a highway patrolman on a motorcycle) Yesterday there was a call the went out that something was running "afowl" on the freeway.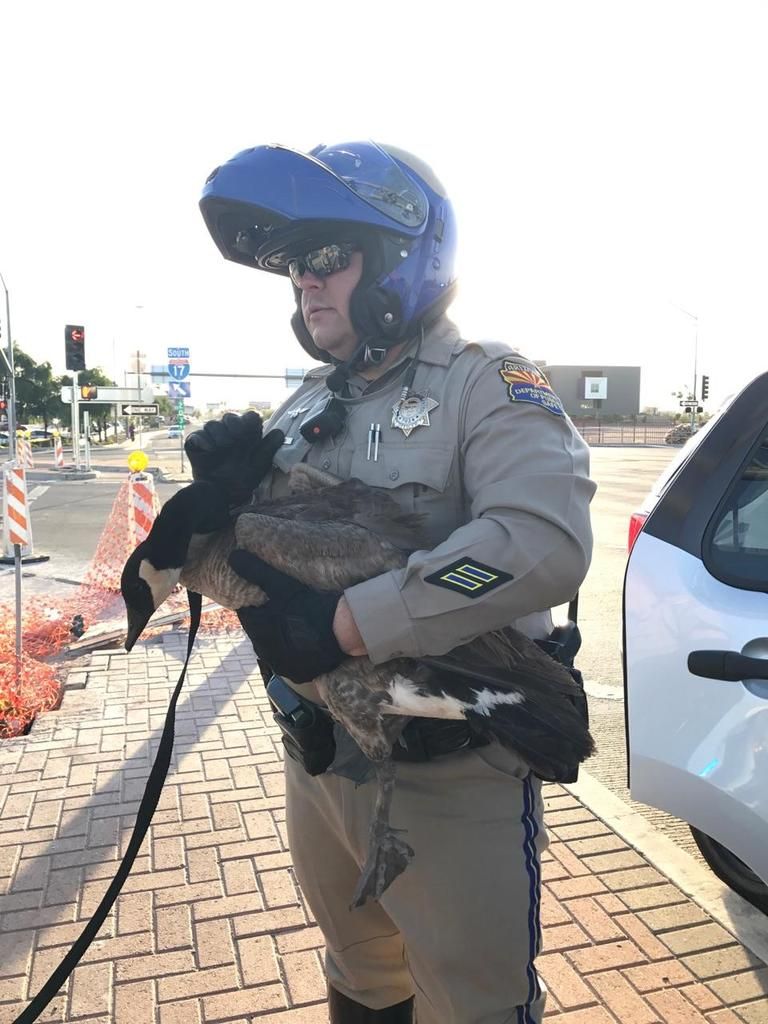 The suspected illegal was put in the back of squad car and sent down for questioning........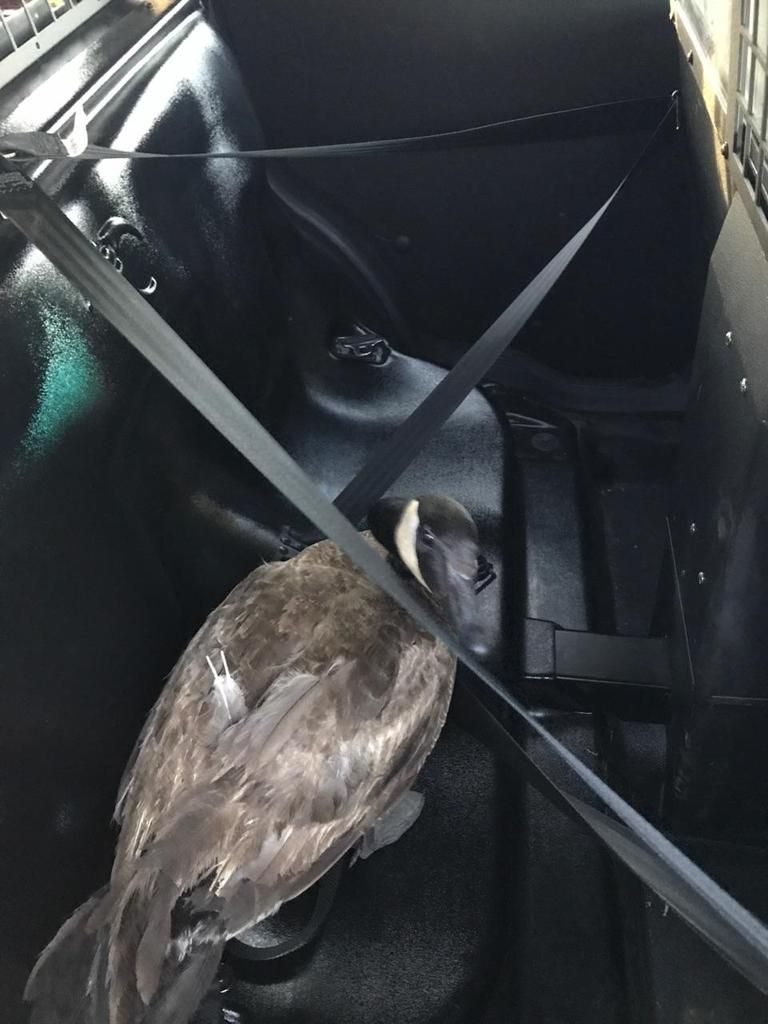 Kidding it was taking to a wildlife shelter