I finished the wedding gift for my brother and his wife about 15 minutes ago!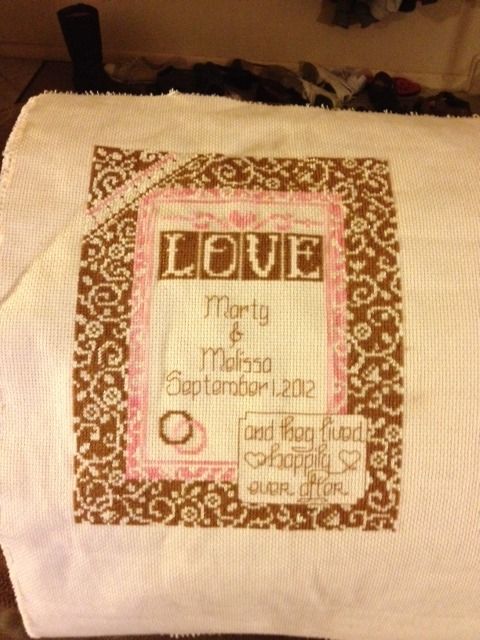 I love the way it turned out! It was a lot of fun to stitch.
I can frame, but there is a cross stitch store near my parents that also does framing, so I am going to give the project to my mom when they visit in less than two weeks (
) and my mom will get it professionally done and bill me. It is really important so I want it to be perfect!
Onto the next project which is actually for my husband and I! I have never made something for our house before...