(god I'm having real issues posting this, third time lucky...)
Framed and given!! She was delighted and overwhelmed, and very surprised I managed to keep it secret from her!!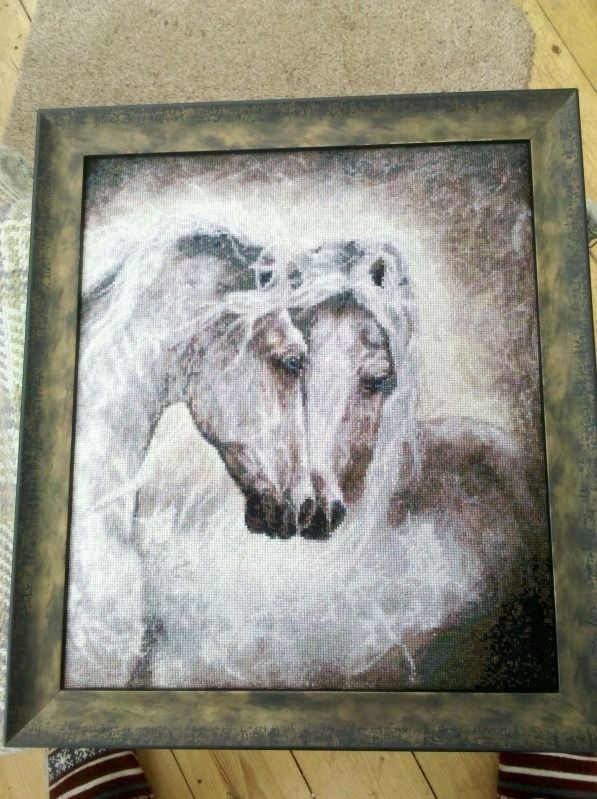 The frame is not quite as gold as it looks here, a bit more subtle. It's framed with no glass and wadding, it's taped at the back so it can be washed if necessary!
Thank you all so much for your cheer leading and encouragement. I'll show you my new project soon!!
Niki xxx