Maybe I should change the title of this thread? I remember when I started it I was still not sure I can learn crochet.
This is what I am working on when I am at Stephen's. It is easier than embroidery, I don't need so many things. This is going to be a shrug for my daughter. When I told her, she said she would not wear it but when she saw it, she said she might
I took it with me when we went to the sea.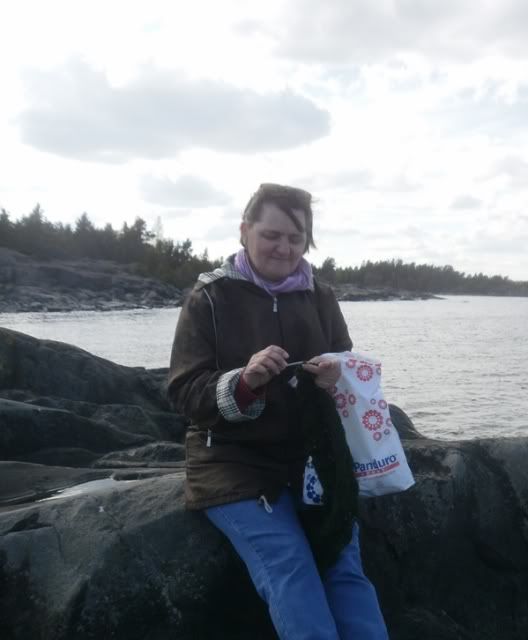 I really enjoy crochet, almost more than knitting. Only I can knit without looking and read or watch films at the same time, but I cannot crochet withot looking at it. Is it possible at all?