Oh jeeze I could have sworn I said thank you months ago for all of your comments.
sorry!! Thank you everyone for your lovely comments
I did some more experimenting with bead embroidery the past 2 days, this time using Lace Agate:
This one is my own pattern and I am designing as I go. I plan on putting a rectangle lace agate bead above this and doing peyote stitch around that as well then forming it into a dramatic tear drop shape. It is going to be part of a necklace.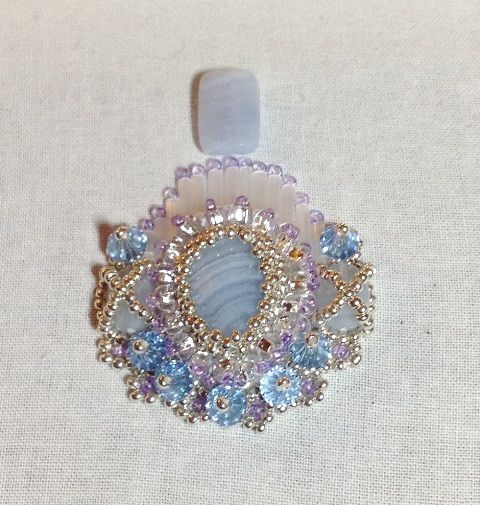 This is so much fun!