Here is the image I used to create a pattern using PC Stitch Pro, and my current progress. The image has been shared extensively online and I'm still looking for the proper person to credit (it's on a few species info sites without credits... so the hunt goes on).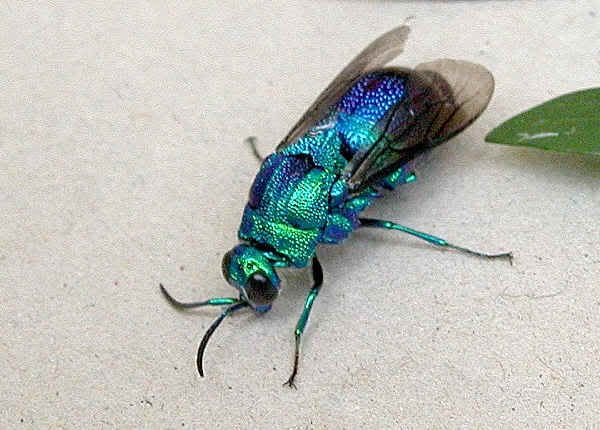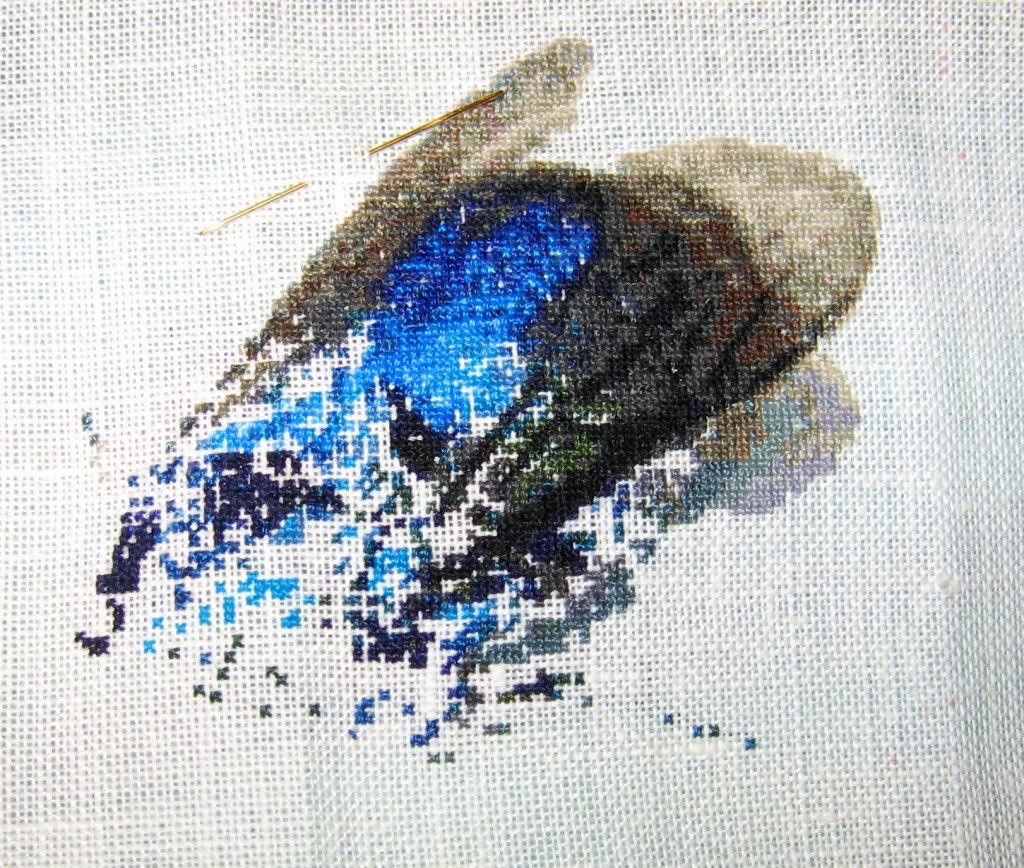 I'm stitching on 28 count eggshell white linen, measures approximately 5" x 6 3/4" finished. Plans are to show it if I can find the right manner in which to do so (fairs, stitching contests, etc.) though I won't feel comfortable doing so until I can find who to credit the photograph to. In the past I've given away or sold most of my work, but now that I use the program to convert images, I have to find the right way to do so (copyright issues). Depending on how THAT goes determines if I'll be creating patterns to sell also (different subject for a different forum).
I decided on this subject after watching the Life in the Undergrowth series on BBC hosted by David Attenbourough; this insect was featured in one of the shows briefly. I'm very much into biology (studying toward a Master's) and this is what I do with what little spare time I have.