I would like ya'll's opinion about the coverage. As I said, I am doing tent/half stitches 2 over 1 on 25 ct evenweave. the 28ct was just too small for me to grid properly and the counting was not going to be fun. I like the 25 ct and the coverage is okay. It actually looks a bit better in the photo so I think maybe I am just looking at it too close. If, the coverage should be better I could do it on 22 ct but would do full stitches. Would take a little longer but I might do it in time. If not, it would be late, but not that late and I would get my sister a little something for the day also so she has a gift on her birthday. Laveren actually prefers afghan cloth and isn't around as much for this as she is for the others, but doesn't completly neglect her duties.
helping to grid:
helping to stitch (you can tell she thinks this isn't fun):
and what I have done so far (not bad for 2 days I think). The color is really off though and I'm not sure why. I will take better photos in more daylight I guess later. If you click on the photo you can get more of a close up (at least I do on my computer)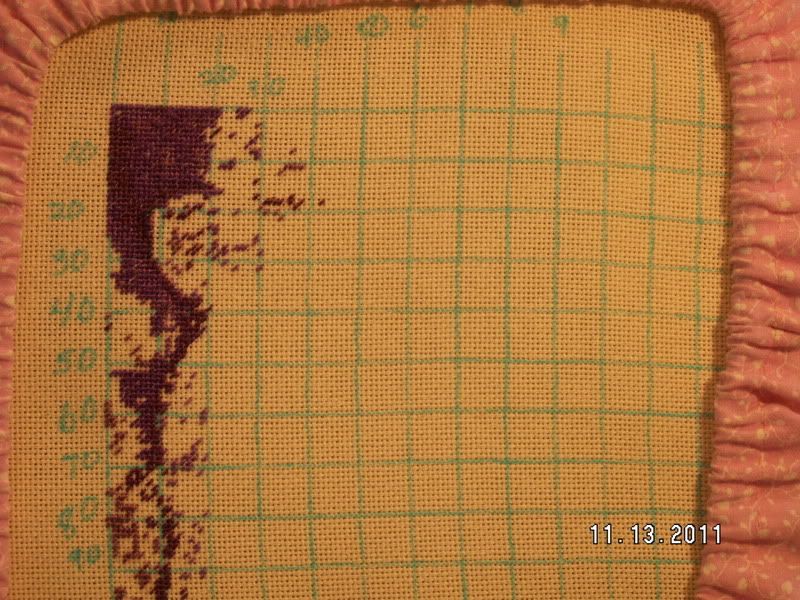 thank you for your opinions.
Carole