I think i might be going crazy. Or perhaps I inherited some really funny genes. I never throw out pieces of Aida, for example when I make a card and have to cut off an inch or so from the edges, I put it away: "it might come handy for something".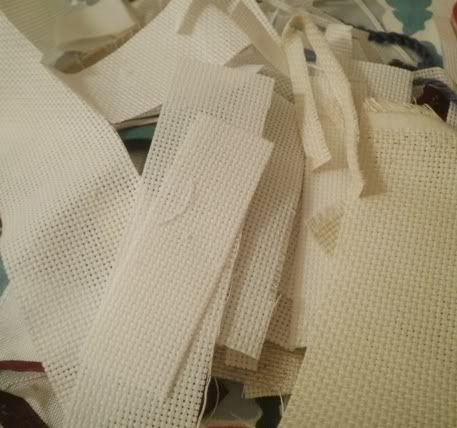 I actually have used one or two in my experiments with crazy quilting but that was all. SO FAR. Lookie, what I made:
I just took some tiny stripes and zig-zagged them together, with about 2 rows overlapping. Of course, you can't cross stitch on them because of the seams but they might be good for something. See an example in the mini projects section.
And I am trying to figure out more uses... aplique mixed with cross stitch? Couching stitch?
Please, tell me, am I losing my marbles?